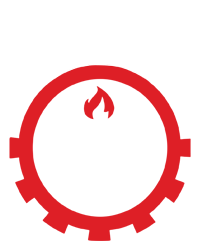 Engineering & Procurement Services in Oil and Gas Projects
PETRO SWETECH AB Company provides trading services for EPC projects in Telecommunication, Oil, Gas and Petrochemical fields.

About Us

PETRO SWETECH AB Co is established in 2008 in Sweden to provide services and advice in the most efficient way possible. Our business as main supplier of EPC projects in Oil, Gas and Petrochemical industries is divided to activities which are expressed in the right side.
Based in Sweden we are mostly work in Oil and Gas industry in the Middle East. For more information please contact us.
Activities:
Offshore and Onshore Telecommunication
Cathodic Protection
Electrical Heat Tracing System
Chemicals
Drilling Accessory
Pumps and Motors
Our Services
Service Overview

We provide services and advice in the most efficient way possible. Our business as main supplier of EPC projects in oil, gas and petrochemical industries is based on service list.
Our work and services mostly dedicated to the Sweden and Middle East projects.
Contact Information
Head Office
Sibeliusgangen 24 - 6tr
164 77 Kista SWEDEN
Phone: +46 87517118 , +46 762 851614
Email:
info@petroswetech.se
Oman Office
Al Ramzain Logistics Services L.L.,
P.O.Box: 2273, P.C. 111
Muscat, Sultanate of Oman
Tel: +968 24496377 Fax: +968 24494838
Iran Office
ISTA Power Industry Co.
Flat No 3. 4th floor, No.2.Chaman Alley,
Vali Asr St, Tehran, Iran.
Tel: +98 21 88663901 Fax: +98 21 88663900
Telecommunication

Technology between onshore locations and offshore facilities has solved communication challenges. These technologies are chosen because of transmitting data in distance. PETRO SWETECH AB trades in two types of technologies, Offshore and Onshore.
1. Offshore Telecommunication Technology
The package is included wide range of telecoms, security, safety technologies and solutions.
2. Onshore Telecommunication Technology
The package is included wide range of telecoms, security, safety technologies and solutions.
Cathodic Protection

PETRO SWETECH AB's services are including all related operations to cathodic protection system of oil, gas pipelines, pump stations, refinery sites and liquid reservoirs in form of EPC, or separately in engineering, procurement, and construction.
1. Ti-MMO Anode
Mixed Metal Oxide (MMO) Activated Ti Anodes / Electrodes are made by coating titanium with a combination of metal oxides which are electrically-conductive. The titanium undergoes multiple thermal treatments at elevated temperatures to gain good bonding properties with the coating elements. This increases the lifetime of anodes.
2. HSCI Anode
High Silicon Cast Iron Anodes are widely used in impressed current cathodic protection of offshore structures, underground pipelines, buried cables, etc.
3. Aluminum Anode
Next
Cathodic Protection

4. Zinc Anode
5. Reference Electrode
A reference electrode is an electrode which has a stable and well-known electrode potential. The high stability of the electrode potential is usually reached by employing a redox system with constant (buffered or saturated) concentrations of each participants of the redox reaction.
Prev
Electrical Heat Tracing System

PrasOnline provides complete heat tracing system solutions. The services including consultancy, design , installation and whole related operations to above ground pipe electrical heat tracing system and insulation in order to keep temperature of liquid in pipeline, tanks and vessels in form of EPC or separately in engineering, procurement and construction.
1. A Self Regulating Heating Cable
These cables can be applied in wide range of applications such as freeze stop , process temperatures maintenance; heating roads, under floor heating , etc.Self-regulating heating cables can stand up to 300 Deg.C temperature.
2. Accessories and Ancillaries
Junction boxes, termination kits and thermostats, panels and all required accessories are available to be offered.
Chemicals

The Company of PETRO SWETECH AB is representative of companies that specialized in the chemical engineering services, development and manufacturing of chemicals for well-work over operation, for oil and gas production and transportation.
The Company performs the complete cycle of works starting from designing the chemicals and the techniques of their application for oilfield industry, adapting the chemicals and adjusting the techniques to the particular geotechnical conditions of the fields of the customer. The company is a chemical manufacturer which also provides technical assistance in chemical application in the field.
Our major activity is to supply chemicals that use in Enhanced Oil and Gas recovery (EOR) technology and well acidizing packages we also supply:
1. Inhibitors
A corrosion inhibitor is a chemical compound that, when added to a liquid or gas, decreases the corrosion rates of a material, typically a metal or an alloy. Our Company treads different kind of Inhibitors as below:
Next
Chemicals

HCl Acid Corrosion inhibitor
Nitric Acid Corrosion inhibitor
CO2 and H2S Corrosion inhibitor
Scale deposit inhibitor
Wax, Paraffin and Asphaltene deposit inhibitor
2. Acid Modifier
Modifier for acidizing compositions designed as an additive for compounds used for stimulation treatment of production wells with carbonate and sandstone reservoirs.
3. Emulsifaiers
Emulsifier designed to make hydrocarbon based emulsions used at drilling, completion and killing of the wells with extremely low reservoir pressure as well as for the well leveling of Injectivity profile of injection wells with the temperature of 100 °С. It is also used as a temporary blocking chemical at acid stimulation and massive acidizing of production wells in Terrigenous and carbonate reservoirs.
Chemicals
4. Clear brine
5. Demulsifaiers
Prev
Drilling

PETRO SWETECH AB provide all parts of Drill string and drill Accessory contain:
1. PDC bit
Polycrystalline diamond materials are designed in two structurally dissimilar styles
Matrix-body bit
Steel-body bits
PETRO SWETECH AB is a high-quality supplier of Matrix and Steel-body PDC drill bits that serves the global oil and gas drilling industry. We provide custom made PDC, Impregnated, and Natural Diamond drill bits to fit our customers' needs.
2. Liner hanger and completion
Completion systems are the components necessary to complete the well after it is drilled and prepare it for production.
3. Casing, Tubing and Pipe
Next
Drilling

4. Drill collars
Drill collars are designed for creating axial load to the drill bit, for improving rigidity and stability of the lower part of the Drill String when drilling wells.
5. Heavy-weight Drill Pipe (HWDP)
6. Kellys
Kellys are designed to transfer the rotor torque to the drill string when drilling wells.
7. Conductor pipe
The Conductor Pipe is a large diameter pipe that is set into the ground to provide the initial stable structural foundation for a borehole or oil well.
Prev
Pumps and Motors

1. Subsurface sucker rod pumps (SRP and SSRP)
2. Hydraulic Down Hole Drilling Motors (HDM)
Spindle-whip stocks for turbo drills with fixed and adjustable bent angles.
3. HPM
Percussive-impulse tools of hydraulic type to eliminate sticking of drill strings.
4. Screw motors with angle regulator